Fintech Awards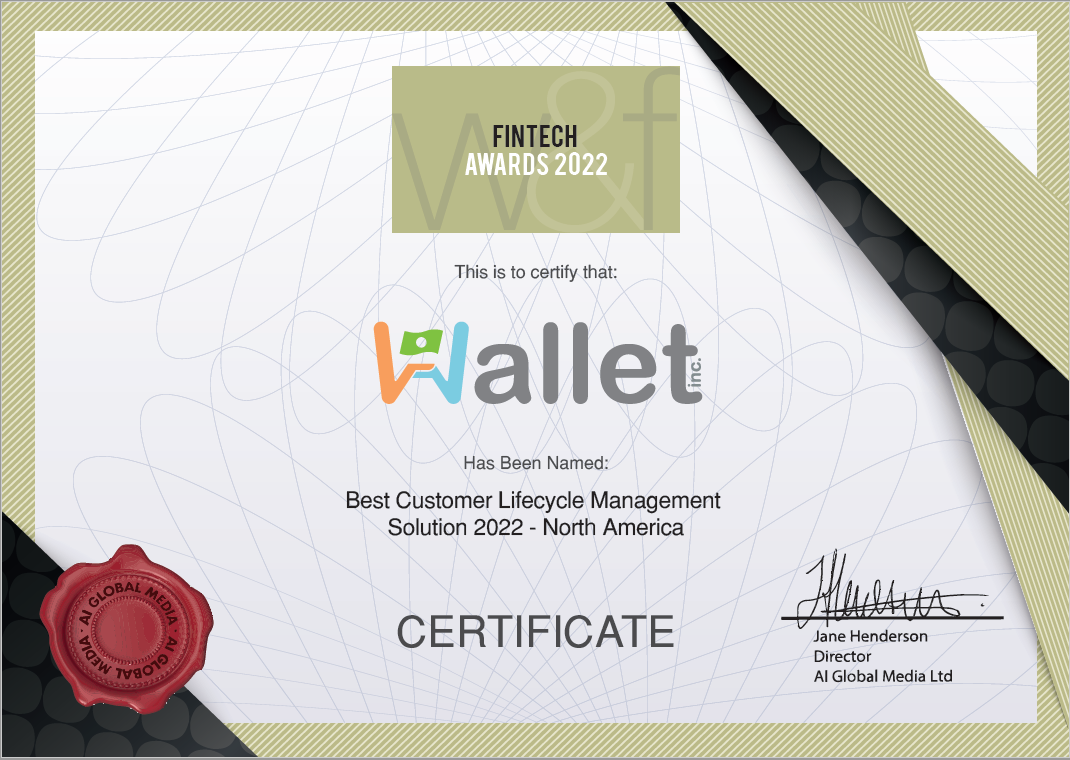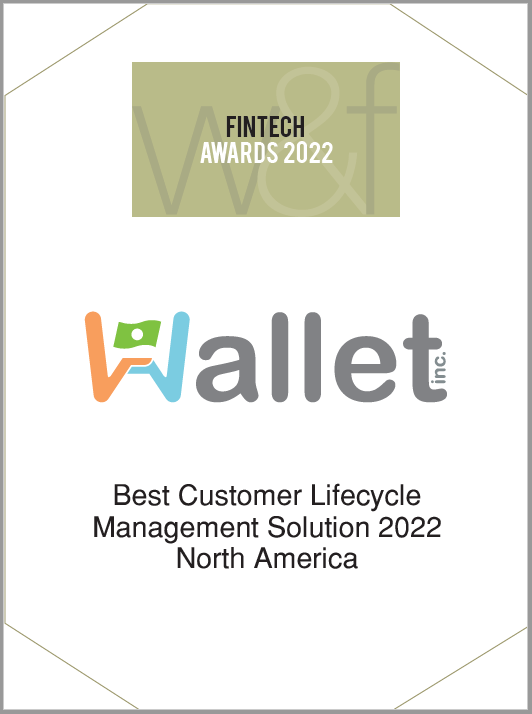 Marketing 2.0 Conference:
Outstanding Organization Award, 2022
It is a priviledge to receive the Marketing 2.0 Conference, Outstanding Organization Award of 2022!
We look forward to accepting this award in Las Vegas, this December.
For more details:
Marketing 2.0 Conference
.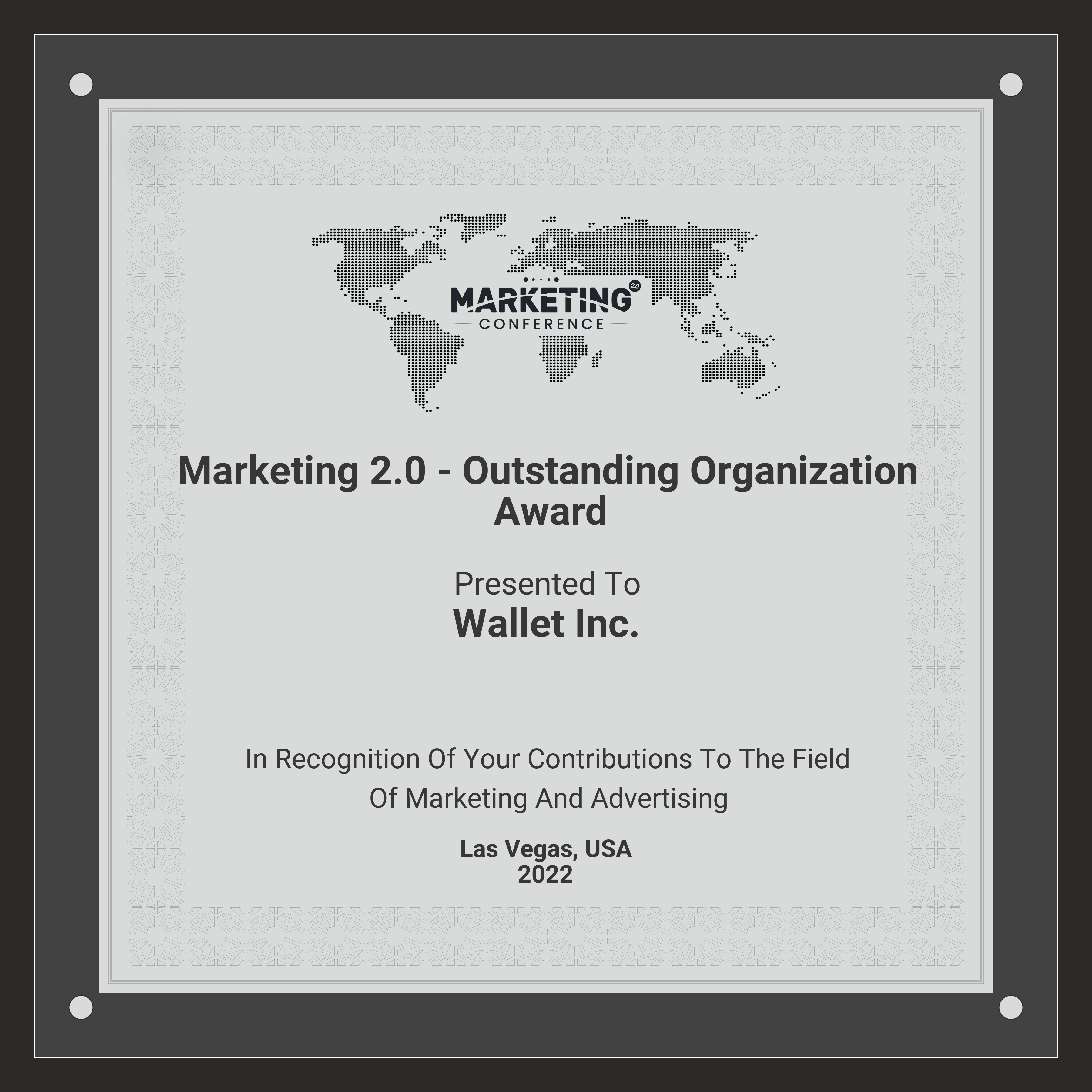 Sponsorships
Chumash Charity Golf Tournament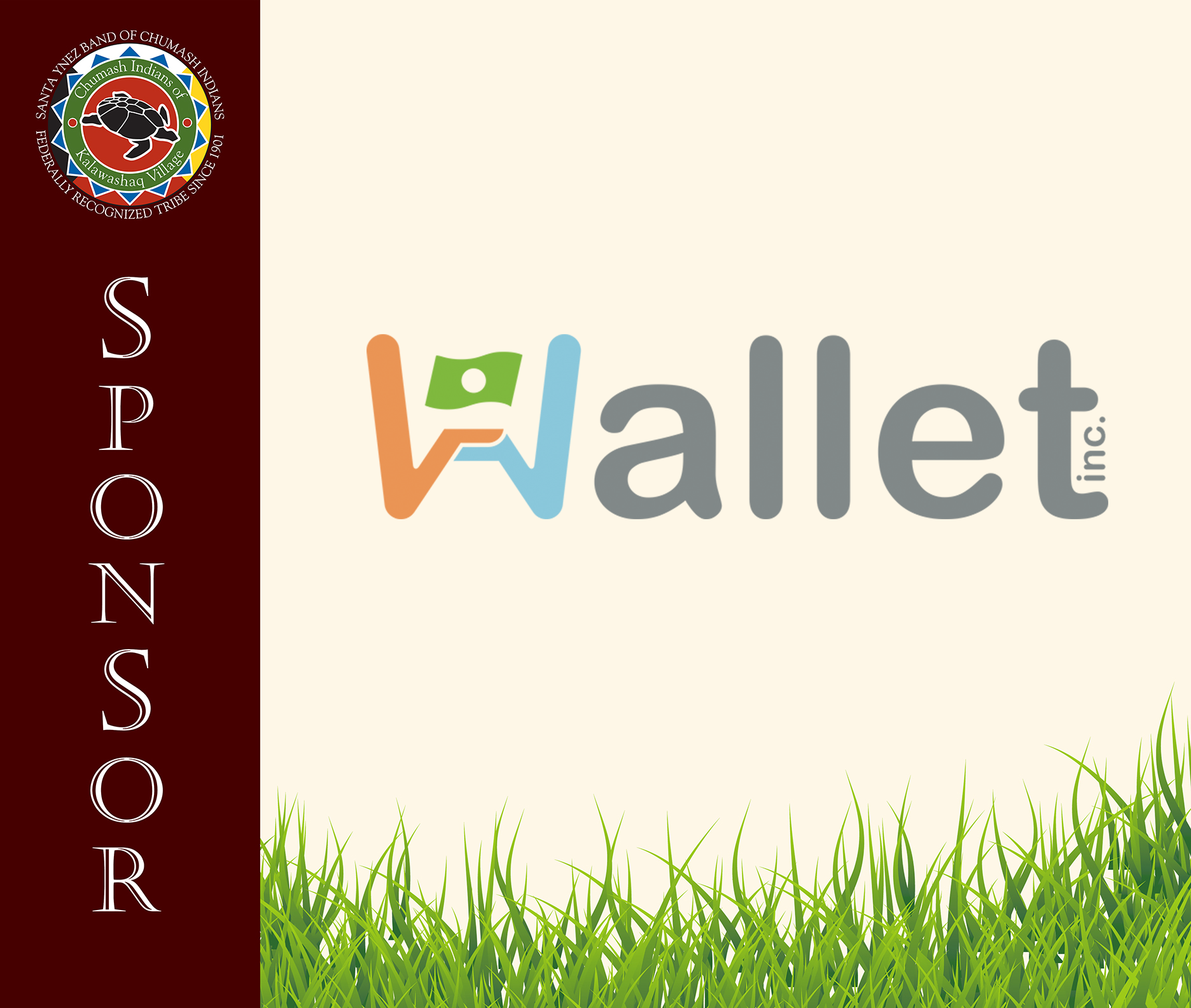 Wallet Inc is a Southern California-based company, and as such, we recognize the history and heritage of the Chumash people. Our office is located on land that's belonged to the Chumash for centuries, and we are greatful for their generocity to our business. We are very proud sponsors of the annual Chumash Charity Golf Tournament.
Group Futurista: Platinum Sponsor

Group Futurista is a dominant force in the community events space. Their team consistently brings together talented innovators and presenters to speak about new challenges and solutions in their respective fields. We are honored to be a Platinum Sponsor of Group Futurista, and we thank them for the opportunity to present at their events.
UCSB Technology Management Program

The Technology Management Program was born out of UC Santa Barbara's world-renowned College of Engineering and remains under the auspices of the College today. But what started as a mentorship program to support innovative and entrepreneurial students, is now a multidisciplinary field of research and education informed by the engineering, information, and social sciences. We've learned from several of TMP's distinguished presenters and are proud to sponsor the innovation that they bring to Santa Barbara.
UCSB Kavli Institute for Theoretical Physics

The Kavli Institute for Theoretical Physics (KITP) is the first and foremost scientific research facility where theorists in physics and allied fields congregate, for sustained periods of time, to work together intensely on a broad range of questions arising from investigations at the leading edges of science. We love every one of KITP's events and are proud to sponsor their research and breakthroughs at the boundaries of science.
UCSB Arts & Lectures

Founded in 1959, UCSB Arts & Lectures is the largest and most influential arts and lectures organization between Los Angeles and San Francisco. Arts & Lectures annually presents more than a hundred public events, from critically acclaimed concerts and dance performances by world-renowned artists to talks by groundbreaking authors and film series at UCSB and Santa Barbara-area venues. The range of subjects and presenters that UCSB Arts and Lectures brings to Santa Barbara is truly astonishing, we our team loves attending every single one of their events. We are a very proud donor.